FIRST® Robotics Competition (FRC®)
History Main | 2000: CO-OPERTITION FIRST™ | 2001: DIABOLICAL DYNAMICS™ | 2002: ZONE ZEAL™ | 2003: STACK ATTACK™ | 2004: FIRST FRENZY - RAISING THE BAR™ | 2005: TRIPLE PLAY™ | 2006: AIM HIGH™ | 2007: RACK 'N' ROLL™ | 2008: OVERDRIVE™ | 2009: LUNACY® | 2010: BREAKAWAY™ | 2011: LOGOMOTION™ | 2012: REBOUND Rumble™ | 2013: ULTIMATE ASCENT™ | 2014: AERIAL ASSIST™ | 2015: Recycle Rush™ | 2016: Stronghold™ | 2017: Steamworks™ | 2018: POWERUP™ | 2019: DESTINATION: Deep Space™
2014: Aerial Assist
FIRST Game Description - Aerial Assist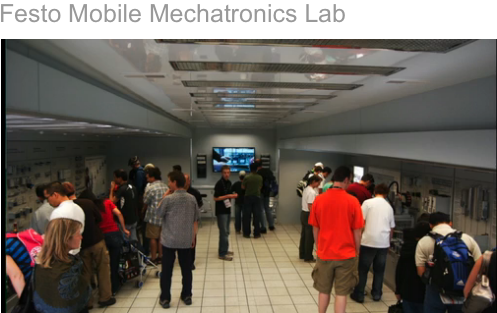 We had a unique opportunity to visit the US Festo headquarters Mechatronics Mobile Lab in the Hauppauge Industrial Park on Thursday, July 18 at 6:30. The name "Festo may be familiar to you....Festo is a longtime and major contributor (and past sponsor of Team 358). Global headquarters (product engineering and manufacturing) located in Germany, the Hauppauge facility is the US headquarters for system and solutions engineering and distribution of motion control products. Mr. Frank Latino and his team hosted Team 358 for an hour and a half with a guided tour and answering our questions (those who were members of Troop 343, were encouraged to stay afterwards and work towards or help younger scouts with fundamentals for the Engineering merit badge). The Mobile Mechatronics Lab is a large (53Õ) mobile trailer used for product, solution and capability demonstrations for customers. It will be set-up at our Hauppauge headquarters for retrofitting. It is a good opportunity for the team to learn about automation topics and solutions that may be useful for next years' design and build. In addition, it is also interesting for those who desire to pursue an education or career in electrical or mechanical engineering, robotics, or manufacturing technologies.
We won a grant from Rockwell Automation.
We got a grant from the Hauppauge Educational Foundation for a new bandsaw, new chopsaw, and a 3D printer!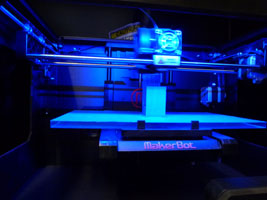 Homecoming
Safe Halloween
Webb Institute Robotics Conference
Half Hollow Hills Invitational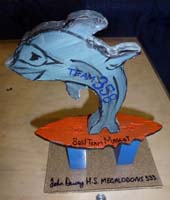 Pictures:
Work Files
Robot Measurements
General Season Videos
FRC 358 2014 Chairmans Video
Special Thanks
2014 Sponsors
Officers
Seniors
Schedule of Events